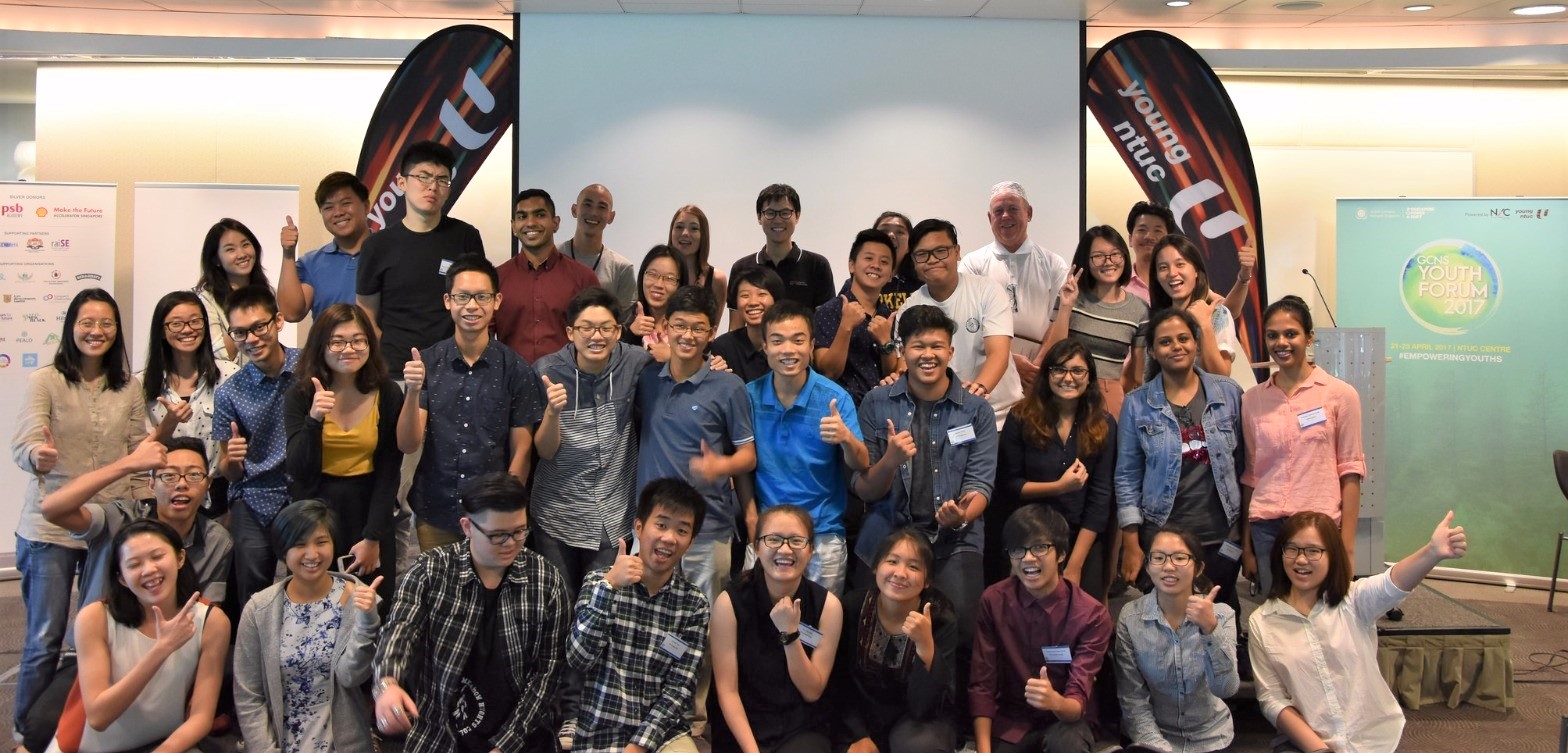 Youth engagement continues to be an area of strategic importance to Global Compact Network Singapore.
As part of the strategy to engage more youth to lay down the foundation of CSR among future business leaders, GCNS and the National Youth Achievement Award Council (NYAA) signed a Memorandum of Understanding in 2012 during the International CSR Summit and launched the Compact's Youth Membership Network. The network aims to nurture a civic minded generation for championing responsible business practices that would make a difference to their future.
Benefits of Youth Membership
Benefits include access to talks, seminars, training and monthly e-bulletin to keep you updated on exciting CSR news and events. If you are passionate about wanting to make a positive difference to society and contribute to a sustainable future for all, then join us!
Currently open to youths between the ages of 17-30, the youth membership has been growing steadily over the last two years.
Youth Activities
Sustainability Internship Programme (SIP)
Sustainability Internship Programme (SIP) is a youth initiative by Global Compact Network Singapore (GCNS) to develop our youth talent pool to meet the increase in green job demands and create career prospects in the area of sustainability.
This internship programme focuses on nurturing and training youths on CSR & Corporate Sustainability matters and to look at it as a prospective career to help shape the national sustainability agenda in the private sector. Through the internship programme, we aim to create a pool of young sustainability professionals that is ready for the workforce.
CDL-GCNS Young SDG Leaders Award
This annual case competition offers young people a platform to champion sustainable development and SDG integration into business for positive change.
Previously known as the CDL-GCNS Young CSR Leaders Award, the competition has nurtured over 1000 young leaders since it started in 2011. This year, aligning with the global goals for sustainable development, the Award seeks to educate and empower young leaders with SDG knowledge and skills, while inspiring companies in Singapore to take actions for the SDGs.
GCNS Youth Forum
As part of our outreach and engagement efforts, we have also organised two youth forums for youths to create more awareness and exposure about CSR. Free to youths between the ages of 17-30, the forums have had leading CSR practitioners speak on their CSR success stories to inspire the youth to make a difference in the CSR landscape in Singapore.