"Unlocking Business Opportunities with the SDGs in Asia"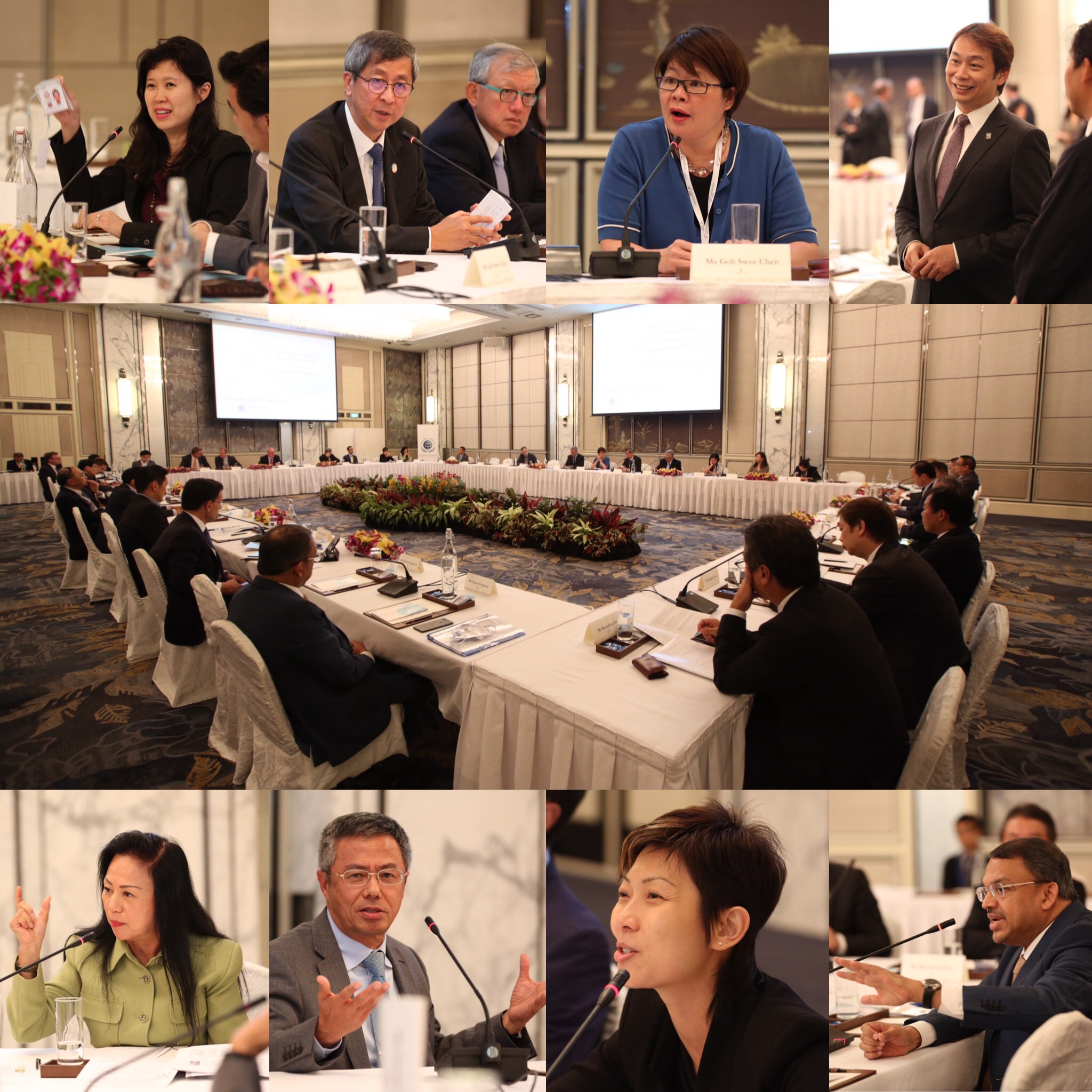 Click here to view more pictures of the event.
According to the recent "Better Business, Better World" report by the Business and Sustainable Development Commissioners (BSDC), achieving the Sustainable Development Goals (SDGs) unlocks up to US$12 trillion of market opportunities in four economic systems. These include Food and Agriculture, Cities, Energy and Materials, and Health and Well-being, representing around 60 percent of the real economy.
Locally, the Singapore Budget 2017 introduced carbon taxes, diesel duties and increase in water prices to emphasise the importance of resource consciousness and management to both businesses and consumers. Shortly thereafter, the Monetary Authority of Singapore introduced a Green Bond Grant scheme to help offset the cost of issuing a new asset class of sustainability-oriented bonds to companies. This emphasises the interest of positioning Singapore as the regional hub for sustainable financing.
Against this backdrop, the second GCNS CEO Roundtable took place at the Shangri-la hotel on 6 June. Mr Lim Boon Heng, Chairman of Temasek Holdings was the Guest of Honour.
The Round Table comprising invited C-suite delegates from local and regional MNCs and SMEs, discussed why it is timely for businesses in Asia to embrace the SDGs, and how businesses should position themselves to capitalise on emerging opportunities in the region.
Moderated by Mr Assaad Razzouk, Group Chief Executive Officer of Sindicatum Renewable Energy Company Pte Ltd, the Roundtable addressed the following three questions where participants shared their insights freely.
Why is it a good time for businesses in Asia to embrace the SDG?
How should businesses operate to capitalise on these new market opportunities?
Where are the gaps that need to be filled for Asia businesses to ride on these opportunities?
This RoundTable discussion was a continuation of the earlier CEO Roundtable held in February, where business leaders shared their insights on corporate sustainability and the current landscape of the movement in Singapore.